My Favourite Rock Albums
Submitted by neptune on Sun, 10/12/2008 - 08:27
Tags: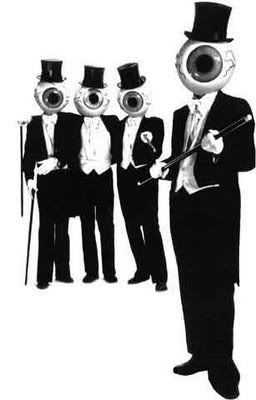 No Order
The Doors - The Doors
The Doors - Strange Days
The Doors - Absolutely Live
Joy Division - Unknown Pleasures
The Velvet Underground - & Nico
The Velvet Underground - White Light/White Heat
Captain Beefheart - Trout Mask Replica
The Red Crayola - The Parable of Arable Land
Slint - Spiderland
Nirvana - In Utero
Nirvana - Unplugged
Pere Ubu - The Modern Dance
Pere Ubu - Terminal Tower
The Residents - Meet The Residents
The Residents - Not Available
Suicide - Suicide
Joanna Newsom - Ys
Joanna Newsom - Have One On Me
Dead Kennedys - Fresh Fruit For Rotting Vegetables
The Vampire Rodents - Lullaby Land
The Pixies - Doolittle
The Pixies - Surfer Rosa
The Pixies - Come On Pilgrim
Nine Inch Nails - The Downward Spiral
LCD Soundsystem - Sound of Silver
LCD Soundsystem - This is Happening
LCD Soundsystem - 45:33
Jimi Hendrix - Electric Ladyland
Jimi Hendrix - Are You Experienced?
DJ Shadow - Endtroducing...
Can - Tago Mago
Led Zeppelin - I
Bob Dylan - Freewheelin'
Bob Dylan - Blonde on Blonde
Bob Dylan - Highway 61 Revisited
The White Stripes - White Blood Cells
The Gun Club - Fire of Love
Amon Tobin - Bricolage
Tangerine Dream - Zeit
Big Black - Atomizer
Devendra Banhart - Rejoicing in the Hands
Evangelista - Evangelista
Faust - Faust
Lou Reed - Transformer
Frank Zappa - Freak Out
Frank Zappa - Burnt Weeny Sandwich
Frank Zappa - Uncle Meat
Frank Zappa - Hot Rats
System of a Down - Mezmerize
Godspeed You! Black Emperor - Lift Your Skinny Fists Like Antennae To Heaven
The United States of America - S/t
King Crimson - In The Court Of The Crimson King
Leonard Cohen - Songs Of Leonard Cohen
Leonard Cohen - Songs Of Love and Hate
Lisa Germano - Geek The Girl
Metallica - Ride The Lightning
My Bloody Valentine - Loveless
My Bloody Valentine - You Made Me Realise (EP)
Nico - Desertshore
Orbital - II
System Of A Down - Mezmerize
Panda Bear - Person Pitch
Animal Collective - Fall Be Kind (EP)
Animal Collective - Spirit They've Come Spirit They've Vanished
Animal Collective - Merriweather Post Pavillion
Pink Floyd - A Saucerful of Secrets
Radiohead - Amnesiac
Sandy Bull - Fantasias For Guitar And Banjo
Steve Reich - Music For 18 Musicians (Wut? this isn't rock)
Subtle - For Hero: For Fool
Supersilent - 6
Talk Talk - Spirit Of Eden
Television - Marquee Moon
The Fleshtones - Roman Gods
The Mars Volta - Deloused In The Comatorium
The Mars Volta - Frances The Mute
The Stooges - The Stooges
The Pop Group - Y
The White Stripes - Elephant
Tim Buckley - Starsailor
Tim Buckley - Lorca
Tom Waits - Rain Dogs
Tom Waits - Swordfishtrombones
Crystal Castles - Crystal Castles
Crystal Castles - Crystal Castles [II]
Animal Collective - Fall Be Kind
Author Comments:
No, I still don't like the Beatles.